The new powerful backstop from Backstop-Netting.com
With the Backstop Premium Protect our product range is extended by another highlight for all archers. Who doesn't know the problem, you shoot at a target and the arrow flies through or even sinks to the feathers in the target. To prevent this, we have developed a backstop that can be used in various areas: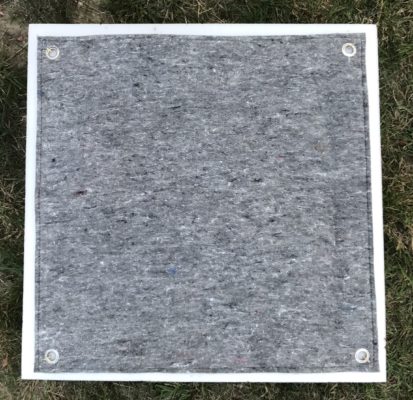 1. for targets

To prevent the target from being shot through, our backstop is easily attached to the back of the target. All backstops are manufactured with one eyelet in each corner. This allows you to ideally fix and align the Backstop.
Because the Backstop consists of two layers, it is also able to stop arrows of compound bows or bows with high pull strengths without problems.
It even brakes crossbow bolts decisively. This makes it clear that he has no problems with traditional bows or slim-line arrows.
We are happy that with this backstop we could create a product that makes archery a little safer again.
2. for 3D animals

Of course Backstop Premium Protect is also suitable for securing 3D targets. The powerful Backstop Premium Protect is perfect for stopping arrows or slowing them down decisively.
Whether on an archery course, in a bow club or in your own garden, with the Backstop you can perfectly protect 3D animals.
Buy now a Backstop Premium Protect in the desired size:
https://backstop-netting.com/backstops
available sizes:
The Backstop Premium Protect is available in the following sizes:
50 x 50cm
75 x 75cm
100 x 100cm
125 x 125cm
The Test:
Of course, we have thoroughly tested, further developed, tested and further developed the Backstop. Meanwhile we can recommend the Backstop Premium Protect with a very clear conscience. To make this recommendation, we shot the Backstop with a compound crossbow, the HORI-ZONE Penetrator with 165lbs, from 8m. Since the Backstop can withstand this enormous load, we can recommend it with a clear conscience for archers.
Test with sheet as backstop behind 3D-target: